HELP Rehabilitation Center has the unique distinction of having started by people who themselves were former drug addicts. Having experienced addiction and watched their friends and families suffer because of it, they are now on a mission to help other addicts who want to quit addiction.
HELP center, located Behind SBI, Methibari (Salbari) in Siliguri is today home for many drug addicts and substance abusers who have found a new hope and motivation to leave behind the dark phase of their lives and realize the joy in living. TheDC team sat on a tete-a-tete with Anand Gurung, founder member of HELP to understand more about the center and its approaches.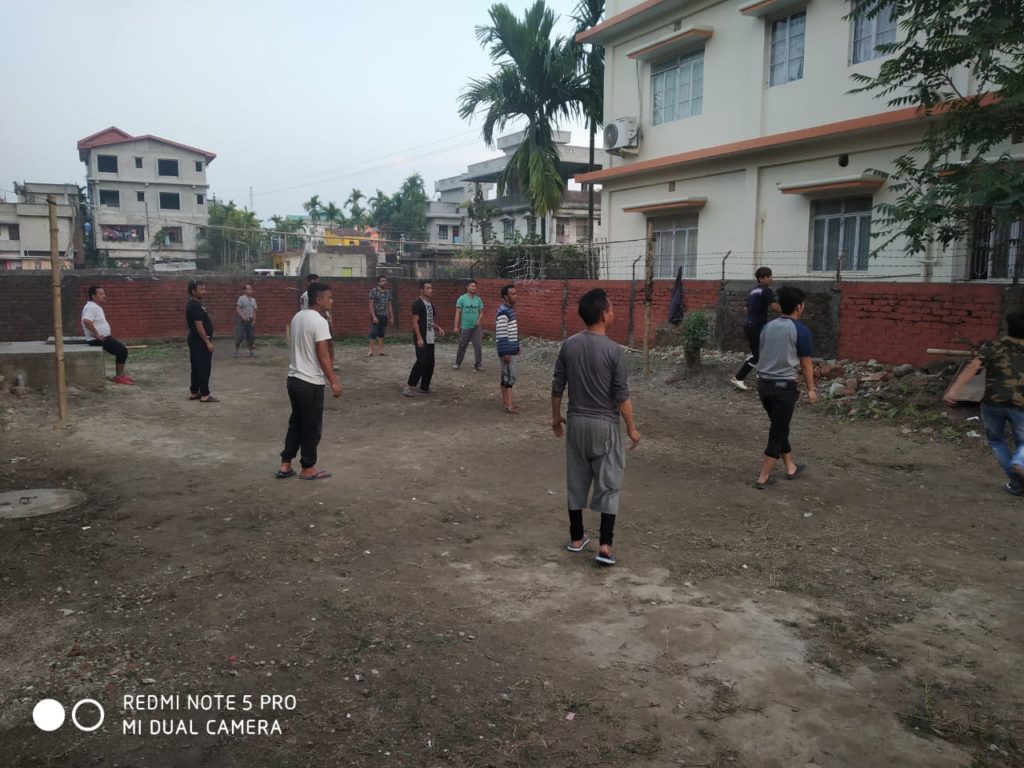 Could you give us some background about the problem and where do these drugs come from?
Growing trade and economic activities and the launch of Bangladesh, China, India, Myanmar (BCIM) economic corridor, have opened up new opportunities to give the economy the much-needed leap forward. India's increasing trade and connectivity with South East Asian countries, through the NorthEastern borders under the Act East Policy is slowly making Eastern India a hub for trade and economic activities.
That said, one must also understand the dark trades of narcotics trafficking coming in from the neighboring Golden Triangle, famous for its opium and heroin production. Along with the increase in economic activities, huge quantities of illicit narcotics are also riding the new route along Indo-Myanmar highway which threatens to blow up the health and wellbeing of society.
The problem gets even more serious with an already existing problem of alcohol addiction being rampant in the region. Alcohol is a part and parcel of many cultural traditions in the Northeast and the Eastern Himalayan regions of Sikkim-Darjeeling. Here, alcoholism is accepted to a large extent as long as the alcoholics don't create a nuisance in the society.
Add to this, the illegal sale of prescription drugs that are easily accessible to anyone at the local medical stores. Some unscrupulous people thrive on such trades and are least bothered by the age, appearance, or mental condition of the buyer. For them, the profit they make is above and beyond all consideration of humanity.
How do we deal with this situation?
In such situations, the best way is to spread awareness amongst the people living in the region. It is unlikely that the police departments and government agencies can shoulder all the responsibility of curbing this drug menace. There are just too many options in the market to get high or for the government to ban.
The best way to fight this is community involvement and positive engaging the youth and students. At our rehabilitation center, it is not just the patients we work with, but also involve their families and make them understand on how to deal with their addiction.
Do you think Addiction is just a bad habit?
No, calling addiction a habit is to trivialize the problem; it is a disease that affects the mind, body, and soul, just like any other disease out there. An addict is a person who is physically and mentally dependent on a particular substance.
Ask any addict on how they started – they certainly didn't set out to become an alcoholic/addict. First, it was for fun and pleasure or to momentarily escape some mental tensions. However, with time, the substance becomes a habit even before they realize. After that, using the drug become a choice, but quitting becomes next to impossible for the addict. The slow destruction engulfs the user to the brink of an extinction. Only a professional help can arrest the disease.
What sets apart HELP rehabilitation center from others?
First, we are a group of people who have been drug addicts and have seen addiction tear lives apart and destroy families. We somehow managed to cure ourselves of the disease and survived.
Our rehabilitation center is our way of telling our own stories with people who are suffering from what we had gone through in the past. Our own experiences have taught us how an addict's mind functions and how exactly to deal with different situations they go through. HELP is a holistic approach where we work on the mind through meditation, group therapy and counselling, medical treatments, and yoga practices. We understand that addiction is a disease of the mind, more than the body and the correct way for any intervention is to work through the mind of the addicts.
Coming out from addiction is not about putting restriction alone, but a lifestyle changes which needs regular practice and adjustments. The idea here is to motivate the users to bring about this change in their lives, and prepare them for the road ahead. Many times, we find ourselves sharing our own stories of addiction which we have found out is an effective way to connect with the users. They listen to us and relate to our stories, which helps us to gain their trust quickly and also motivate them.
How does a normal day at the center looks like?
Our day begins early at 6:00 AM followed by meditation, yoga, and brisk morning walk. Everyday, we assign a TDA (Therapeutic Duty Assignment) where the users are engaged in daily activities to help them focus and strengthen their mental resolve.
During the day, we have a session on reading literature on addiction and writing about their life, sharing stories about their addictions, and introspective discussions where we help them understand how their addiction have affected them and their loved ones.
The evenings are mostly games and group discussions where the focus is to help the users develop a bond amongst themselves. We must understand that friendships and comraderies go a long way in helping build confidence to fight the disease.
Before we call it a day, we make sure to have a post-mortem review of the day to make the users realize it is possible to spend the day without having to use any drugs or substances.
Can you please tell us more about how you involve family and friends in such treatments?
Even before we involve the families, we have a group of professional doctors and counsellors associated with HELP. Out therapies and counselling sessions are medically proven and have been used in such treatments for a long time now.
However, our experiences tell us that de-addiction is not just about treatments and counselling; it is more about building the confidents and providing a support system for the addicts to realize they can do with the drugs in their lives.
Once in a week, we organize open-mic music sessions where HELP residents perform and enjoy listening to songs, play their guitars, and build a healthy bond with other residents. Every month, we also invite families to spend the day at our center, learn more about addiction, and how to handle such situations at home. You see, the family are the first contact point for the users during their addiction and it is critical that they are education about it too. All in all, it is a holistic approach that we are adopting here at HELP. More than just treatment, out objective is to build a robust support system for the users, make them feel valued, boost their confidence, and help them realize the beauty of life without having to abuse it unnecessarily.
HELP helpline numbers for anyone wanting to connect are: +91-7001019836 and +91-9800782555