Darjeeling in the recent past has seen many names thrown around as potential MP candidate for the upcoming 2019 general elections. However, Punjab Kesari one of the leading dailies in northern India has reported that former Union Minister Yashwant Sinha is the most likeliest candidate for the Third Front from the Darjeeling Loksabha seat.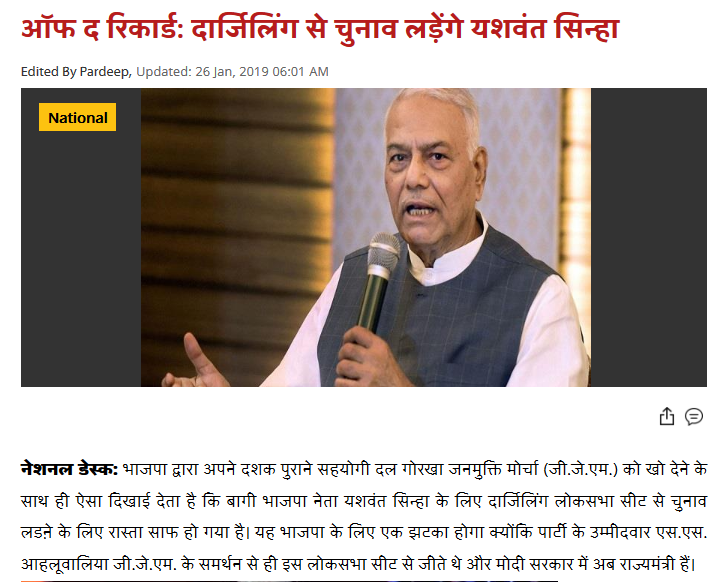 In their report, Punjab Kesari has claimed, "with the GJM now joining hands with the Third Front, four seats in North Bengal have come in play, which includes the prestigious Darjeeling Loksabha seat, which the BJP is set to lose. This will be an embarrassment to the BJP, as currently Union Minister of State and senior BJP leader SS Ahluwalia had won with the help of GJM in the constituency."
The report further states, "this has made the path for election of Yashwant Sinha from Darjeeling clear, as Mamata is keen on Yashwant Singa contesting from the Darjeeling Lok Sabha seat in 2019."
In the recent days, rebel BJP leaedrs Yashwant Sinha, Arun Shourie and Shatrughan Sinha have become closer to TMC Chief Mamata Banerjee, and speculations are rife that all three could join TMC in the coming days. This will help TMC raise its national statue, and at the same time help these three veterans find some toe and political relevance.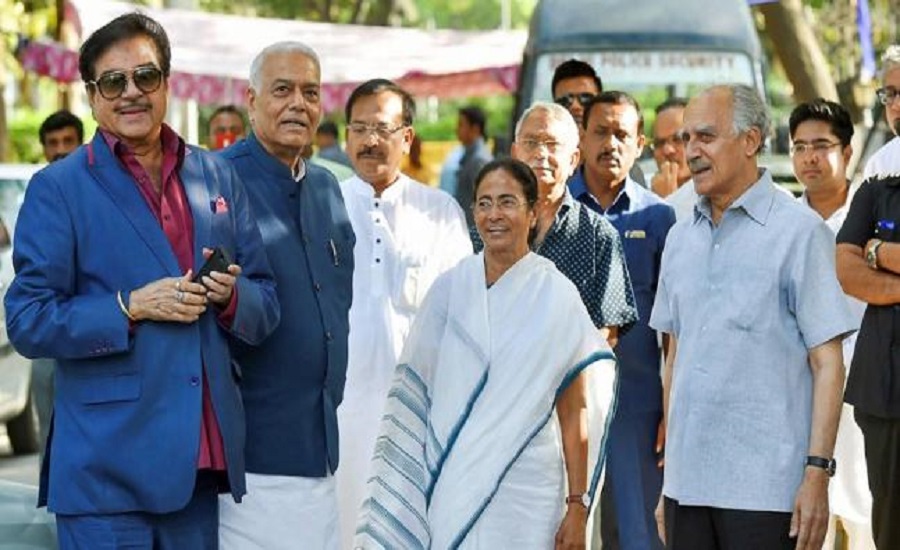 From university and college professors, to NGO workers, to Facebook activists, everyone seems to be eager to contest from Darjeeling Lok Sabha seat. Even within TMC, many names keep cropping up such as Dr. PD Bhutia of Kalimpong, LB Rai of Mirik and now Yashwant Sinha