The Darjeeling hills, Terai and Dooars are one of the most complex and complicated, cosmopolitan regions in India. This region is a miniature replica of our nation and the complexities surrounding it. Anyone wishing to govern such a complex piece of geography should have a thorough understanding of its history, polity, politics and socio-cultural fabric. My lifelong study (obsession) and understanding of our place, the people who live here, our shared history, culture and traditions, pains and sufferings, permits me to infer that anyone who doesn't understand the meaning of the local term, 'syanu tara bisalu', will never really be able to govern this region.
The north deprived
Not many realise that politics in West Bengal has been designed to be predominated by the south at the cost of the north. Out of the 42 MP seats in the state, only seven are elected by the voters in the north, whereas the south get to elect a whopping 35 MPs. This regional disparity has always caused the north to be treated as a second-class region, undeserving of equality.
A case in point, not a single chief minister of West Bengal, since Independence, has been from the north. All the chief ministers of West Bengal, till date, have been elected from the south of Farakka, which for all intent and purpose is the physical boundary between north Bengal and south.
This divide in politics and geography, has resulted in a fractured understanding of the core issues that people in the north of Farakka face, among the successive governments of West Bengal. The complete obliteration of Trinamool Congress (TMC) from all the seven North Bengal seats – Cooch Behar, Alipurduar, Jalpaiguri, Darjeeling, Balurghat, Raiganj and Malda North — in the recently concluded Lok Sabha polls, is indicative of how completely cut off and oblivious, the rulers from south Bengal have been about the north.
Anyone who doesn't understand our lands and their people definitely doesn't deserve to be ruling over us.
This lack of understanding and the inherent racism, becomes more pronounced when the rulers from south Bengal decide to thrust 'peace and development' by hook or crook on the northern most parts – Darjeeling hills, Terai and Dooars. In their desperate attempt at imposing their unchallenged rule, they tend to go overboard, forgetting the complexities involved, and end up with eggs on their face, every time. It was true of the Congress, it was true of the Communists, and now Mamata Banerjee. The north has always been from where the beginning of their end was signaled.
Commenting on every regime would be a tedious affair, so I am restricting to highlighting the three mistakes made by Mamata that ruined TMC chances of establishing base in the northern most part of Bengal.
Mishandling of anti-linguistic imperialism movement
On May 15 2017, when West Bengal education minister Partha Chatterjee announced compulsory imposition of Bengali language in all schools across the state on, it was but natural for a linguistically diverse region like Darjeeling hills, Terai and Dooars to rebel. The predominant language here is Nepali, followed by Hindi, Rajbongshi, Adivasi (comprising Santhali, Ol Chiki, etc), Lepcha, Tibetan, Meche Bihari, and other indigenous dialects, and not just Bengali.
Instead of dousing the flames of protest, Mamata continued to provocate the public here. Her police filed cases against academics, school teachers, and noted literary greats who had won Sahitya Akademi awards – just because they had attended a public seminar decrying the announcement made by the education minister. She announced that a Cabinet meeting of WB government will be held in Darjeeling – something that was totally unnecessary and easily avoidable. Later, as the protesters were brutalised by the police, the language movement metamorphosed into a full blown demand for Gorkhaland.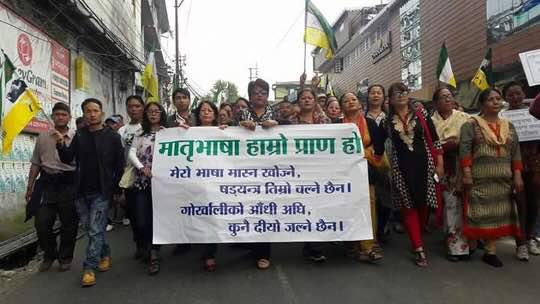 A move – provoking public through linguistic issue, leading to causing a coup d'etat and replacing hill political leaders with those more in-tune with sensitivities of Nabanna — backfired spectacularly. Mamata's support for Binay Tamang, Anit Thapa, Amar Singh Rai, et al – who are seen and perceived as "betrayers and traitors" in the hills — was, in fact, the last straw that broke the proverbial camel's back.
Mamata should have instead calmed the people down, and done her best to win people's hearts. I know, that would require her to forgo her ego, and extend support to people's aspirations for a separate state, but theoretically that's what she should have done. Instead, she decided to unleash tyranny upon the people, through administrative mechanisms.
Administrative high-handedness
There are two ways of dealing with a public dissent — you can either listen to their grievances and rectify your position; or you can explain to the public why you took the decision that you took and request for their cooperation.
Mamata chose to do neither; instead, she sent bureaucrats and police officers who acted as her personal enforcers.
On the day, entire Darjeeling was crying at the funeral of three youths who had been shot dead by the police, the then Darjeeling DM Joyoshi Dasgupta played loud music through a microphone attached to her office window. The insensitivity on the part of the DM was appalling, but that's what she was sent to do – to keep on provoking the locals.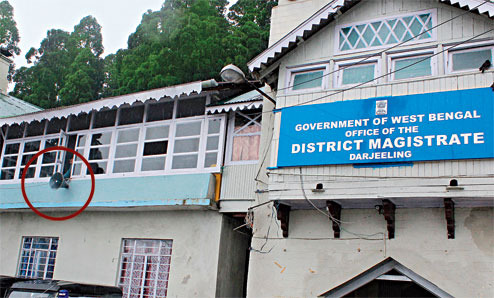 Same was the case with the police officers. One such police officer, Soumyajit Roy, inspector-in-charge of Sadar police station in Darjeeling was accused of threatening to rape the mother and sister of a Gorkhaland supporter and burn down his house. The audio clip of the alleged call went viral, but instead of taking any action against the officer, Mamata gave him a bravery medal that year.
The National Commission for Women presented a very scathing report against then Darjeeling DM and Darjeeling SP to the home ministry and the government of West Bengal, but instead of punishing them, Mamata promoted them both. The then, SP Akhilesh Chaturvedi too was given a bravery medal.
Alexander Solzhenitsyn had once written, "You only have power over people as long as you don't take everything away from them. But when you've robbed a man of everything, he's no longer in your power — he's free again." Mamata obviously hasn't read Solzhenitsyn's The Gulag Archipelago, she should have.
Bad political advisors
Mamata Banerjee is a micro-manager, she likes to handle most of things herself. However, like all mercurial leaders, she has a close coterie of advisors who handle the background details for her. These advisors, by the virtue of their access to the leader, gain significant political clout in the party, the government and the administration. These political advisors, in turn had their political advisors, who had sources locally in the hills providing them with minute to minute information on what is going on and what is to be done next.
The problem with such a nexus is that, there is a plenty of room for those with delusions of grandeur to attempt at exaggerating, misinforming and misleading their higher-ups in order to increase their own self-worth with their benefactors. The local sources that Mamata's inner circle of advisors relied on, let them down massively. I am told, they continued to misrepresent facts, even after massive electoral drubbing.
So much so that hill TMC president Rajen Mukhia had to go to the press to put it on record that Mamata was misled by those giving her wrong advice.
I won't be surprised if tomorrow these same set of "local advisors" now migrate to GNLF and BJP, and ruin them in the same spectacular fashion, in which they ruined GJM – both Bimal Gurung and Binay Tamang groups and TMC.
'Syanu tara bisalu'
For two years, from 2017 to 2019 people in Darjeeling hills, Terai and Dooars have suffered through an undeclared emergency like state, where anyone could get arrested over smallest of things, including writing articles like this.
With the public mandate going overwhelmingly in favour of NDA partners United Gorkha alliance, there is a renewed sense of hope among the people — A hope for a present without any fear of administrative excesses, and a future where the people get to live in a state or UT of our own.Even though people in the region lived under absolute suppression, kept their mouth shut and feigned fear, they showcased courage when it mattered the most – during elections.
The seeds to TMC decimation in this past election were ironically planted in June of 2017, when they started their reign of suppression, oppression and tyranny.
Darjeeling, such is the place and people who live, "syanu tara bisalu – small but lethal".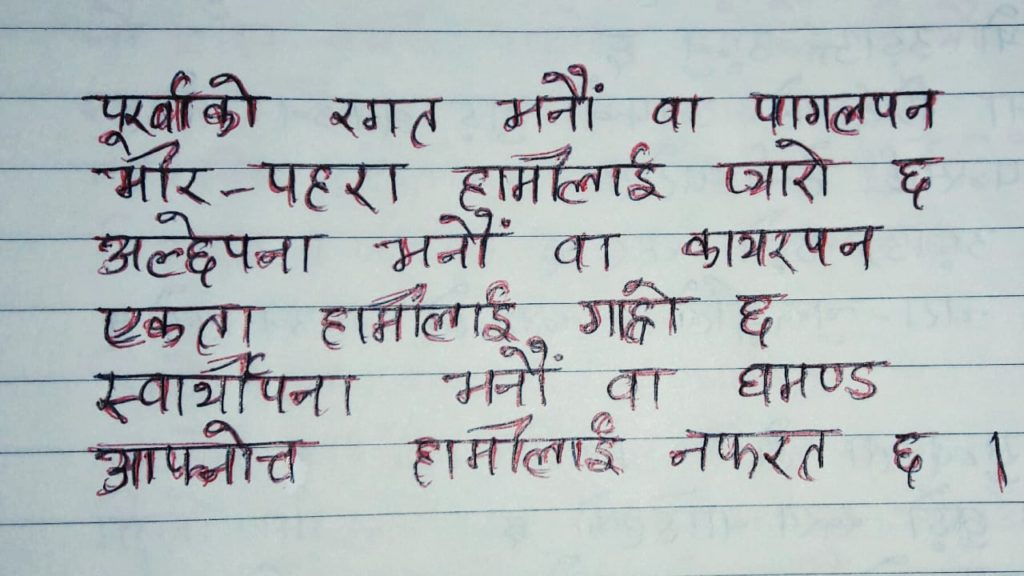 Above article was first published here.