They Say "Blood is thicker than Water" and A friend in need is a friend indeed and Sikkim has proven the old adage true once again. Sikkim stands with us not just as our neighbour and friend but also our extended family of Blood and Bones.
This feat was exhibited yet again when Sohan Biswa from Sungma TE, Pokhriabong, Darjeeling was diagnosed as having congenital anomalies (birth defects). Sohan is a 7-year-old boy studying in class 1 who needed immediate surgery to rectify his problems as the problem was growing which was causing him lots of suffering with each passing day.
Sohan was first taken to a hospital in Darjeeling for his medical checkup and the doctors there suggested immediate surgery. However, they also informed the parents about the lack of surgeons in Darjeeling needed for the lifesaving surgery. He was then taken to one of the Private hospitals in Siliguri, where the costs of the surgery were estimated to be in the range of 70 -80 Thousand. Sohan's parents, being tea labours, the amount was too big for them even think about it further. They tried donations and support from neighbours but that wasn't enough.
A suggestion was also made to take him to North Bengal Medical College (or any govt hospital nearby), where this kind of surgery is supposed to be done at a very less cost than what was estimated in private hospitals. But with no availability of pediatric surgeons in NBMCH, it was suggested they take him to Sikkim's STNM hospital.
Word of Sohan and his need reached Mr. Sanjeev Lama jyu from Chamong and he talked with his friends and contacts in Sikkim. Sohan was then transferred to Sikkim and admitted to STNM Hospital in Sikkim on 9th May. After a week-long round of checkups his surgery was completed on 18th May. The Doctors informed us that the delay was caused by his weak health. Sohan was given best possible treatment and finally got discharged on the 21st of May. For the relief of all Sohan is fine and doing well now on his way to recovery.
None of this would have been possible without the help of many good Souls from Sikkim who came forward to help a child in need.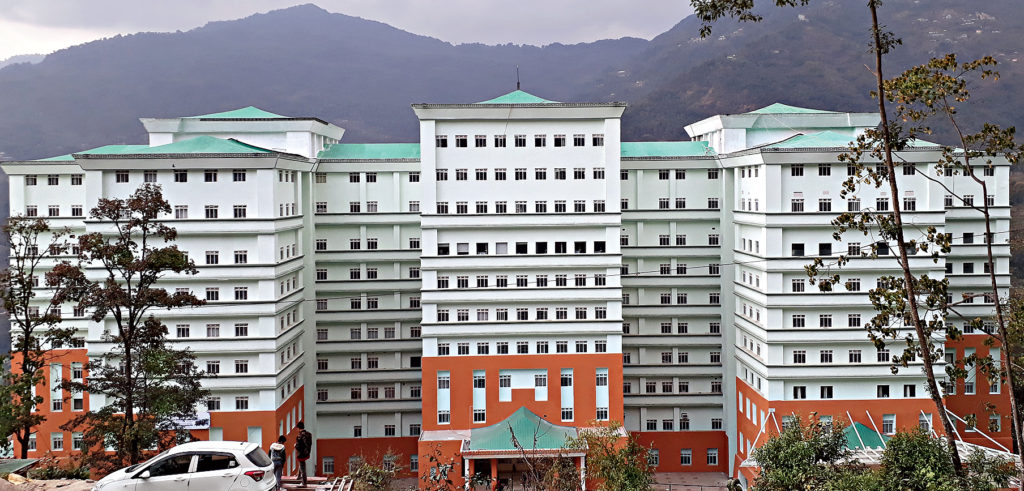 We from Darjeeling send a big shout out to all the people who made this possible. Special Thanks to Mr. Sanjeev Lama (Chamong, Darjeeling), Mr. Pravin Khaling ji (Journalist, Sikkim), Sri D. B Chauhan ji (BJP State President, Sikkim), and a Very special thanks to Dr. K. B Gurung ji, Superintendent, STNM Hospital Sikkim. We also send our very heartfelt gratitude to Dr. Bikram Khadka ji, Pediatric Surgeon, STNM Hospital Sikkim and all his medical team for the surgery and treatment and care given to Sohan.
We would also like to thank Shri Mani Kumar Sharma ji, Honorable Health Minister, Govt of Sikkim who personally got involved to make everything goes smooth and possible for Sohan and his family.
Thank you all.
Thank you, Sikkim. May the almighty bless you all. Keep doing your good work. Jai Hos.
This news about Sohan and his recovery by the hard work of the doctors and medical staff of STNM though it elates us with happiness, it also compels us to ponder over about our own situation, STNM Hospital, Its Staff, its medical Facilities leave us wishing we had better medical facilities here in Gorkhaland region itself. We are also left wishing we had better policies to upgrade the socio-economic capacities of our people from our region. Wish we had better politicians, better policy makers here in Gorkhaland region who could think beyond the mere luster of money and power.
Some Wishful thinking.
Writes: Dipendra Dipzo